Dental Advertising Campaigns
These promotional pacifiers were distributed by a Portuguese dentist to young children's parents. And each of the pacifiers came with a business card.
Mullaly Dentist – Teeth Advertisement:
Colgate Mask Advertisement: These mask were to help lighten up a visit to the dentist for the kids and everyone else. This was a wide-ranging promotion in which these masks (funny cartoon mouths) were sent to dentists in Hamburg, Germany to promote Colgate Smiles Kids toothbrushes.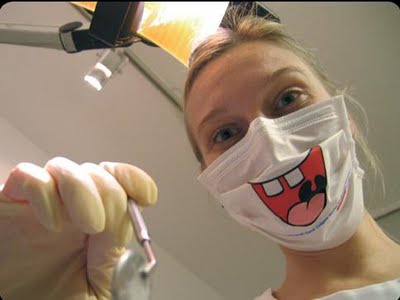 Crest Glide Teeth Floss – Sleeping Advertisement:
Watsons Dental Floss – Steak Stuck Advertisement:
Miradent Oral Care System – Dental Floss Advertisement: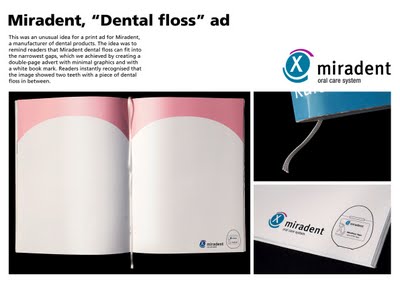 Dental Tape – Outdoor Advertisement:
Dental Implant Advertisements:
(Image credit: adsoftheworld).
(Image credit: adsoftheworld).
OlDent Dental – Toothpick Advertisement: Created by advertising agency van der Buzz; the concept seems to be a really interesting one. Here we got a really big toothpick with website address and if you are among those who needs a toothpick like this, then you got a problem a dentist can solve.
---