Travel over the Greek seas with a Hydroplane. AirSea Lines offers daily routes (click for flight route table) from Patra to Kefalonia and also to Paxos, Lefkas, Corfu, Ithaki and many other islands on request at very reasonable prices! Live your deam now and fly with a seaplane in Greece !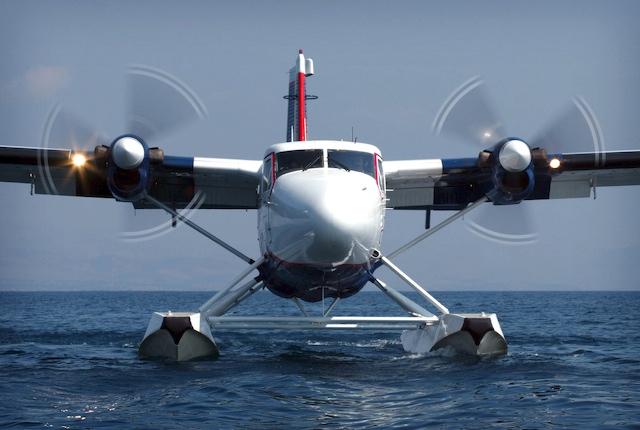 AirSeaLines would like to announce that the long awaited base of Lavrio , serving the Athens area is now ready.
Soon AirSeaLines will start scheduled flights to various destinations in the Aegean that will include the islands of Mykonos, Ios, Santorini, Paros in the Cyclades, as well as Kalymnos and Kos in the Dodecanese (off the coast of Turkey).
Other islands in the Aegean will follow soon after.Our schedule will provide connectivity between islands giving our passengers the capability for True Island Hopping in Greece.
The Ionian region schedule for the period of April 1st to October 27th, 2007 is now available for booking on our website.Seating availability is limited, don't miss the opportunity to travel with a seaplane this season.